We think it's safe to assume you've found yourself struggling to find the best retirement gift for a special lady you know. Otherwise you wouldn't have found your way to our website. And it's not surprising really. Because every year there are plenty of mid-60 ladies who reach such a significant milestone and finding the right gift can be a challenge. The lady in question could be your mother, sister, aunt, friend, even a neighbor. And you've suddenly found yourself wondering what you can do to mark the occasion.
A good way to celebrate a retirement is by giving the retiree a gift. A gift that reminds them of all the good times is the order of the day. When you first start thinking about retirement gifts for men, as well as for ladies, the first thing that comes to mind is the customary gold watch. Once upon a time this was a valued retirement gift, but it seems to have gone out of fashion. And it's no wonder really, because there are so many other great female retirement gifts.
Retirement nowadays has taken on a whole new meaning. Over the hill? Life is over? Absolutely not! Quite the opposite really, as many women who are over sixty look forward to enjoying new interests, starting new hobbies, and many will be considering travel. And let's not forget all the extra time she will have to enjoy the company of family and friends. For modern ladies retirement is seen as a new chapter. Not the end of the book.
Your task is to find a gift that expresses the retirees individuality, and shows how much you appreciate all she has done. Let's give you some examples of the kind of gifts that will go down a storm.
Retirement gift ideas for women that are worthwhile and personal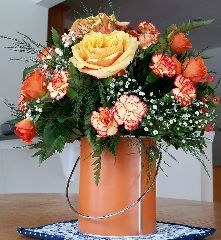 By the time a female reaches the age of retirement, there will be very little she actually needs. Both personally or for her home. After decades of other gift giving occasions her shelves will be full with memorable trinkets and her walls well-decorated with pieces of art. So when it comes to retirement gifts for women think of an experience instead.
Time to reminisce and remember all those special moments
If you're celebrating the retirement of a work colleague a quick and simple way to remind her of the good times is with a collage, video, or scrapbook. Talk to the other members of her team and ask other employees if they want to make a contribution. It could be photographs, stories, special messages and best wishes. This is a good way to say thank you and wish her all the best for the future.
A female retirement gift that relates to a hobby
If the female is planning to start a new hobby when she's got more time on her hands, then a good gift to give will be something related to her new interest. It could be painting, in which case some artist's supplies will be welcome. She may even appreciate some lessons. If she's always expressed a desire to try something in particular, even if it's bungee jumping, then give her a gift that provides a chance.
A retirement gift can be personal
Holding a retirement party for the lady will provide a number of opportunities to share workplace stories, and inside jokes. Why not create a spoof newspaper, and include some special words from colleagues, and even the boss?
Or why not give her the gift of a gold dipped rose that has been personalized with a meaningful message?
Perhaps your gift could tick one of her bucket list boxes
After many years of life following a sometimes boring routine, many female retirees look forward to new adventures and experiences. There are a number of online gift sites that offer some very interesting experiences and one of them might be perfect. Wine tasting tours, hot air balloon rides, white water rafting, and the services of a personal chef are just a few examples. All you need to do is type 'experience days' and your location into the search bar and you'll be amazed at the different opportunities. The only requirement will be that it suits her taste and interests.
Retirement can be a time for reinvention
Retirement can be an exciting new beginning for many women. Something she might look forward to is a spa day, or a complete makeover might be just what she needs. Even a couple of hours sat in the beauty salon having her nails done, or a new hairstyle will leave her feeling like a new person. This sort of gift is more appropriate for a family member who is retiring, or a very close friend. Give this gift to a colleague and she may take the gesture the wrong way, in that you think she needs to change her look.

Retirement gift ideas for women that are an inspiration
Do you know a special woman, that's soon to retire, that has been an inspiration to you? Would you like to send a message of your admiration for all that she has done? Whether that is personally or professionally. The gift that you choose should be one that inspires her in her future endeavors. It should also remind her that life is not over just because she has reached retirement. The years to come are merely another chapter in a very interesting book.
For the lady who loves to read books
Retirement comes with guaranteed hours of free-time, so what better way to fill them than sharing a good book? Retirement can be a challenging life change and for this female there are a number of inspiring books. Scour the bookstores, or take a look online and give her one of the following:
101 Fun Things to do in Retirement: An Irreverent, Outrageous and Funny Guide to Life After Work by Stella Rheingold
Retirement is Fun: A New Chapter by Brenda Mohammed
Noah's Compass by Anne Tyler
The Unlikely Pilgrimage of Harold Fry by Rachel Joyce
These are just a few examples. There are plenty more to choose from that will suit a wide variety of tastes.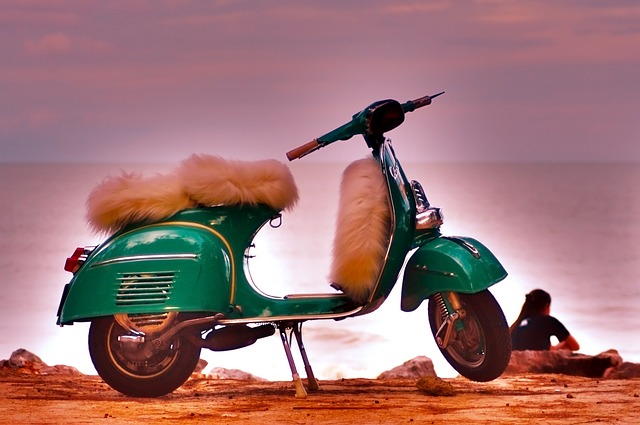 For the lady planning to travel
Many retiring females will be planning to travel the world, or at the very least see far more of the area they reside in. It's surprising how much you miss when you're travelling through an area every day on the way to work. Retirement is a great opportunity to visit places she may have been longing to see. Give her a gift that involves some travelling essentials. Or give her a travel gift that will make her journey more pleasurable. Or a guidebook that will ensure none of the important tourist attractions are missed off her itinerary.
For the lady who loves the arts
Does the retiring female enjoy theatre, movies, live music, or art? Tickets for an upcoming event will be perfect. There may be a series of concerts taking place so you could buy her one for each of them so she can enjoy her retirement gift for much longer.
She may have been your mentor. She may have been a work buddy for years. She may be your mother who you have admired for decades for her strength and resilience. Whatever the reason you're looking for retirement presents for women we hope that we've been able to help. Keep our site as one of your favorites because we'll be featuring a number of other retirement gift ideas. Both for men and women, teachers, doctors, friends, family and many other people who deserve to be given the best retirement gift of all time. Retirement is a time to celebrate not just the past, but all that is yet to come in the future. And gifts are an important part of the event.