When colleagues or coworkers are retiring, a brilliant way to mark the occasion is with great retirement gifts. It's not considered mandatory, but is a good way to celebrate a person's working life. The best retirement gifts don't need to be elaborate, extravagant or expensive. But they should convey your feelings of appreciation, and express how much you've enjoyed working with them, however long it's been.
When it's a friend or family member that's retiring, giving retirement gifts is a good way to show how proud you are of all the retiree has done.
But don't sweat if you've already started worrying about finding the perfect gift, because we're here to serve as inspiration. And make the task of finding a gift far easier and much less painful.
Traditional retirement gifts for men and women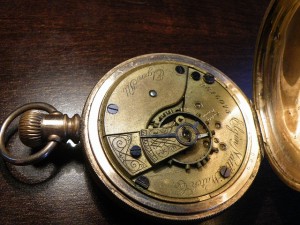 The most traditional retirement gift of all is the ubiquitous gold watch. This has always been considered a gift worthy of decades of service. This tradition is said to have been started by a company called Pepsi Co in the 1940s. The idea behind such a gift was "you gave us your time, now we are giving you ours". Nowadays, however, this traditional retirement gift is pretty much old hat. There are several reasons why this tradition has fallen out of favor. People are changing jobs much more frequently, and people also retire in much better health. Which means they have better things to do than watch the passing of time. More female retirees have also forced this male dominated retirement gift to be replaced with other things.
Retirement gifts can be tailored to a hobby
When a person is busy pursuing a career, there is little time left for interesting or relaxing hobbies. Retirement is the answer to your prayers, if you've been longing to have more time for a hobby. Without all the commitments of a job, there is all the time in the world to devote to a current hobby, or find something new to do with the free time. You may already know the favorite pastime of the person retiring, or have an idea of future plans. In which case it won't be too hard to find a retirement gift that relates to a particular hobby.
Give the retiree a few rounds of golf, or may be a gold dipped golf ball and tee set. Or a quality bottle of wine if they happen to be a wine buff. For budding artists there are art classes, pants, brushes, artists pencils and a whole host of other suitable retirement gifts. Spending hours fishing is a popular pastime for retirees, so you could give them some new fishing tackle or an accessory that will make all the waiting around more comfortable. Maybe the retiree is planning to hold more dinner parties, and would appreciate some help improving their culinary skills. In which case cooking classes would be perfect.
When travel is on the cards for a retiree travel gifts make a perfect choice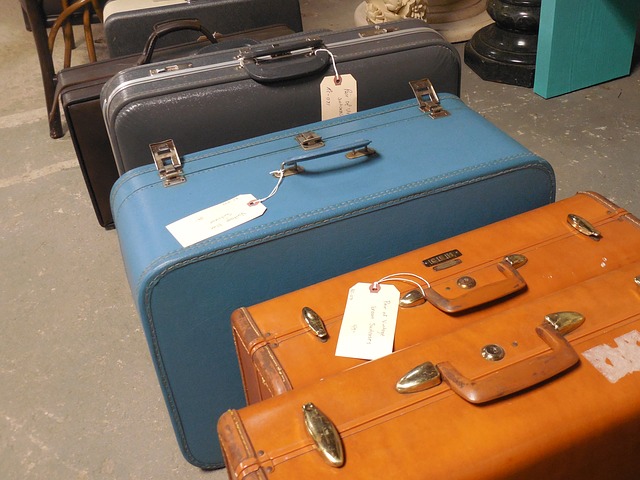 How many of you dream of travelling when you retire? We bet that plenty of you have such dreams which is why it is a good idea to buy retirement gifts with travel in mind. Unless the retiree is not in the best of health, it's a sure fire certainty that retirement will involve some travel. For some retirees it may be all they plan to do.
There are plenty of gifts to choose from whether the retirement gift is for a man or a woman. Help them on their journey with a leather passport holder, personalized tags for luggage, or a guide book about a favorite destination.
And that's not all because there are maps, travel bags, travel-size beauty products, cameras, travel tickets, gas cards and much more.
A retirement gift that won't clutter the home
Is there really much a retiree actually needs? It's highly likely that more stuff to clutter the home isn't going to be a popular retirement gift for women or for men. However, almost every retiree will enjoy the gift of an experience. It will of course depend on their interests, but that doesn't mean your choice will be restricted. Type "Experience Days" into your search bar and you'll be amazed at the number of companies offering this kind of gift. You could easily spend days reading through all the options, especially if you decide not to refine your search. So let's make life a little easier by sharing our top 10 experience gifts for retirees.
Scallop snorkelling adventure – Enjoy a four hour tour and the opportunity to dive for your dinner. The scallops you discover will be cleaned and prepared for free. You just need to take them home and cook them.
Scenic flight for two – Take to the skies, with a friend, in a small propeller plane and enjoy an hour of scenic sightseeing.
Jet boat adventure – Not only will the retiree be able to enjoy some fantastic scenery, they'll also have the thrill of getting wet during spinouts.
Falconry hunting experience – Step back in history and experience the thrill of flying a hawk to the fist. As well as enjoying thousands of acres of countryside there is the opportunity to work, hunt, and fly your very own hawk.
Exotic racing experience – Put the pedal to the floor on a real race track, behind the wheel of an exotic supercar. No traffic and no speed limits – it couldn't get much better than that.
Steamboat cruise – Live music and a three course meal on board a piece of history. This is an experience to be remembered for long into the future.
Neighborhood eats tour – This gift will give the recipient the chance to explore small, locally owned eateries and sample the sights, sounds, and taste of the neighborhood.
Zookeeper for the day – If the retiree has always expressed their love of animals, this gift will be the perfect chance to get up close and personal with some of the more exotic species.
Guided hiking adventure – The chance to feel at one with nature in one of the spectacular pieces of countryside America has to offer. There are usually a wide variety of trails and locations to suit all abilities.
Personal chef experience – This is one particular experience everyone here, at greatretirmentgifts.com, would love to be treated to. Many of us would choose to enjoy it at least once a week if finances allowed. The services of your own personal chef, cooking for you in the comfortable surroundings of your own home. What isn't there to like about that?
Unique retirement gifts for women
When a female reaches retirement age it's time for celebration. All the hard work that she's put in should be rewarded and saluted. A gift that's often associated with retirement is a gold watch or gold carriage clock. There are, however far more interesting and unusual gifts to give retiring women. Why don't we give you some ideas for inspiration?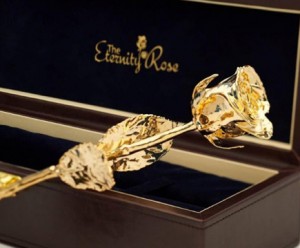 Personalized gifts
Adding a touch of personalization is a great way to make even the most common of gifts more unusual. Most retirement gifts lend themselves well to personalization, and there are many companies who offer this additional service. Adding her name, the date of her retirement, or a message that says thanks for all her hard work will make a gift truly unique. Ornaments, jewelry, wine glasses, picture frames, and plaques are just a few ideas to get the ball rolling.
A gift that's been crafted by your own hands
If you don't find any of the usual gifts very appealing, why not create something yourself for a truly unique gift? If you have a special talent at arts and crafts, then designing and making something yourself will be easy. And if you haven't got a creative bone in your body there are still some easy ideas if you spend some time researching on the internet. This type of gift will be seen as thoughtful, because you've taken the time to make it yourself.
A gift basket can be tailor made
When it comes to choosing a gift basket there are a wide range of choices, and the basket can be tailored to suit the retiring ladies taste. A basket filled with beauty products will be perfect for the lady who loves to pamper herself. A basket filled with tasty and unusual treats will appeal to the lady who loves food. One great quality of a gift basket is that it can be suitable for a wide range of budgets.
Travel coupons
Many women will be looking forward to more travelling when it's time to retire. Years of work commitments may have so far prevented them from experiencing some of their dreams. If the lady that's retiring is planning to travel then travel vouchers may be the right answer.
Relax with the gift of a spa day
A day spent relaxing will be just the right kind of gift for the woman who has been longing for the opportunity. And with a spot of pampering thrown in it will be something very enjoyable. It could be for just a few hours and include some treatments such as a pedicure, manicure, or massage. Or it could be for longer and involve a short break away from it all at a health or beauty retreat.
The important thing to remember when choosing the best retirement gifts for women is to tailor the gift to individual tastes, and bear in mind how the female plans to spend her retirement.

Do you know a friend, coworker, uncle, brother, or parent who is soon to be retiring? We'll help you find the best retirement gift for a man, whatever your relationship. Retirement is a life event that should be acknowledged and a popular way of marking the occasion is by giving the man a gift.
For most of his working life he will have been juggling various commitments and he'll be looking to enjoying some time off and the opportunity to have some fun. If you know what his plans are then you're already one step ahead of the competition. And if you don't know about his plans then it might be time to ask a few questions.
The best way to make him feel special and convey how proud you are of all he has achieved is to buy him a gift that will enable him to enjoy the new chapter in his life.
Stay tuned for exciting and unusual retirement gift ideas for everyone you know who is about to retire. Gift giving is an important part of our culture and deserves all the time and thought you can spare. When you see the smile on the recipients face you'll know your choice was the right one. And with all the ideas we'll be sharing you're bound to find one that is spot on.